---
ADOPTABLE PETS DISCOUNTED STUDIO SESSION - $30
These specially-priced 10 minute studio sessions are available by appointment in the Lombard studio. Additional foster pets may be photographed consecutively on the same day. Studio sessions offer a private and comfortable indoor environment, and no other people or pets will be present during your session.
---
I love to capture the natural beauty of each animal I photograph, and I love to support pet rescue in my community! I am pleased to offer discounted photo sessions for adoptable pets* that would benefit from a little extra attention.
These short sessions are designed to capture just a few great snapshots of your rescue organization's foster dog, cat, bird or bunny that can be displayed on their petfinder.com adoption profile page.
After your photo session, you'll receive an email with 2-3 digital images that are ready to show off and display online.
These are just a few of the ways Pet Photos can help
:
Awaken new interest in pets who've been in lengthy foster care
Highlight special needs pets who might be overlooked
Show off adult and senior-aged pets needing forever homes
Promote pets who have dark faces or dark or black fur
Give personality to uncommon or unfamiliar breeds
Local rescue groups who use my Pet Photos for their adoptable pet images report increased interest in their fosters - leading to more qualified applications and faster adoptions. That means together we can save more pets!
Read their comments in the column to the right >
---
Please note that all pets new to rescue must complete their veterinary health exams prior to the photography session and deemed to be free of parasites, contagious illnesses and conditions. Please bring your vet receipt to your photo session.
Ready to make an appointment?
Give me a call to chat about scheduling.

Lisa Kruss
photographer and founder
Pet Photos
630.599.0444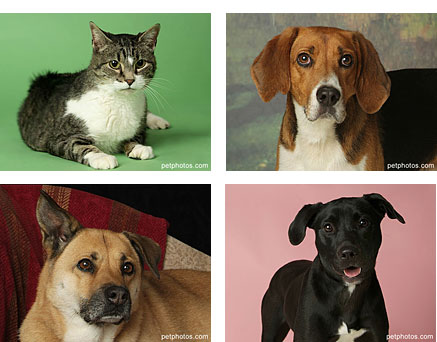 ---
* Pet Photos reserves the right to decline photography services for any animals deemed aggressive to humans.