Custom photo items are available to all Pet Photos studio clients, and are hand-selected by the photographer for their beauty, quality, and style. If you have questions, please call Lisa at 708-267-3547.
Orders from previous photo sessions may be placed at any time. Simply email me.
---

Prints may be ordered in a variety of sizes and formats.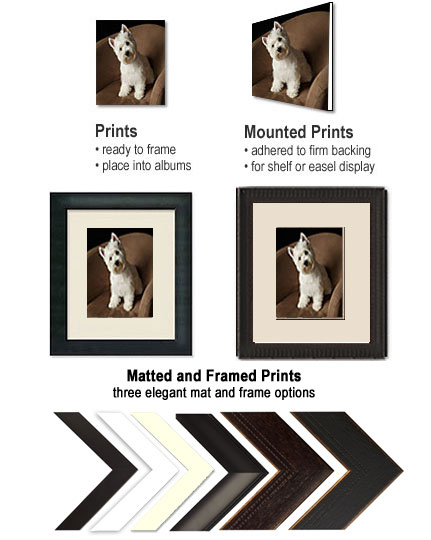 ---
| | | | |
| --- | --- | --- | --- |
| Print Size | Print | Mounted on Black, White or Aluminum | Matted & Framed |
| 4x6 | $10 | -- | -- |
| 5x5 or 5x7 | 15 | 25 | -- |
| 8x8 or 8x10 | 30 | 40 | -- |
| 10x10 | 50 | 70 | -- |
| 11x14 | 65 | 85 | 195 |
| 12x12 | 75 | 95 | -- |
| 16x20 | 95 | 115 | 275 |
| 20x20 | 105 | 135 | -- |
| Larger | Ask | Ask | Ask |
---

Mount your print for strength and versatility.
Your mounted photos are adhered to your choice of either a sturdy white or black styrene board and then coated with a clear, protective finish. For a more contemporary look, you may also choose to mount your prints directly onto high quality aluminum with 1/2" rounded corners where they can easily be displayed on an easel or mounted to the wall using a black 3/4" gatorboard backing for just $20 more. No matter which style you choose, mounted prints - especially 5x5, 8x8 and 10x10 photo squares - are an excellent choice for displaying your prints without framing or glass. Simply place on a display shelf or decorative tabletop easel.
Mat and frame your print, and it will arrive ready to hang.
Perfect for highlighting your 11x14 or 16x20 prints. Mats are available in white, black or cream. Frames are available in slim 2" wide black for a more contemporary feel, or choose a 2 Ύ" wide toffee or rum for a warmer vintage feel. Your frame will come complete with matted print, an acrylic front and black paper backing and hanging hardware - so it will be ready to show off and display.
---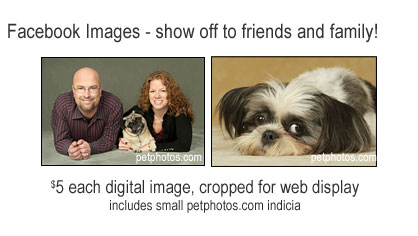 ---


---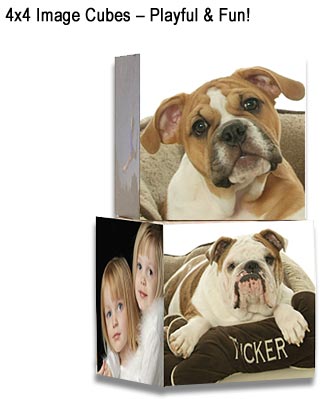 NEW FOR 2012!
These playful, multi-dimensional image cubes are the perfect addition to your desk or table! Each cube is 4"x4" and features your favorite four to five images mounted to a 6-sided wooden block and laminated for longevity. The top and bottom panel can be feature any solid color, names or a personal message from you to your gift recipient. Cubes are just $80 each including shipping.
Want to create an even larger impact?
Order an 8x8 image cube for just $120 including shipping.
---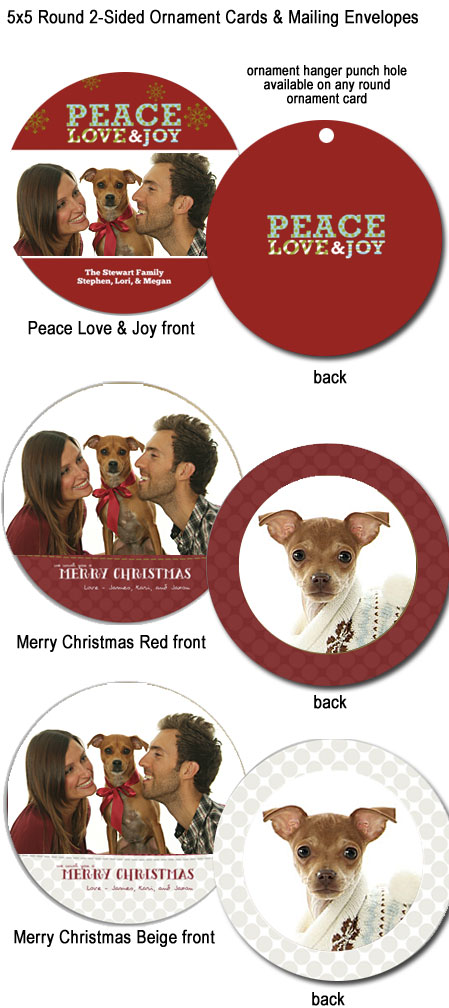 Make your family and friends say WOW! These incredibly adorable ornament cards feature double-sided graphics, preprinted holiday greetings and your favorite photos. Each set of cards also includes square mailing envelopes, with optional red holiday return address labels. Round ornament cards are available in sets of 25, with an optional hole punch for hanging for just $5 more. Pricing includes shipping! Please note, square mailing envelopes may require additional postage.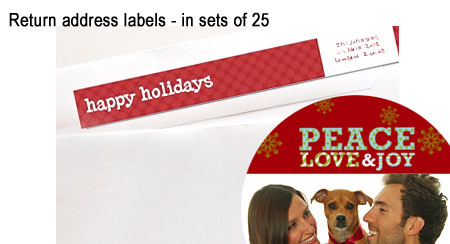 ---

5x5 Round Cards
Includes envelopes
Set of 25
$100
Set of 50
$175
Set of 75
$240

---

Add hole punch
just $5
Set of 25
$105
Set of 50
$185
Set of 75
$255

---

Add return address
labels 7.25x.625"
Set of 25
+ $25
Set of 50
+ $50
Set of 75
+ $75
---

Show off your pets on the cover of these adorable 5x7 folded note cards - so cute, your friends won't believe their eyes! All cards in the set feature the same glossy cover image and can be ordered blank on the inside perfect for handwriting your own notes or with an imprint displaying your custom greeting. Cards include 5x7 white mailing envelopes.



---

5x7 Cards
IMPRINT INSIDE
Set of 25
$95
Set of 50
$165
Set of 75
$230

---

5x7 Cards
BLANK INSIDE
Set of 25
$75
Set of 50
$145
Set of 75
$210
---


These fun, glossy 5-1/2 x 4" photo greeting cards are the perfectly petite way to show off your family and pets! Your cards can include a printed message on the inside, or leave them blank for handwriting your own notes. White mailing envelopes are included. Cards are available for both vertical and horizontal images.




---

5-1/2 x 4 Folded Greeting Cards
Black Text Imprint (Inside)
Set of 25
$75
Set of 50
$125
Set of 75
$175

---

5-1/2 x 4 Folded Greeting Cards
Blank Inside
Set of 25
$55
Set of 50
$105
Set of 75
$155

---


These glossy, square cards really make a visual impact! Your 5x5 folded holiday greeting cards can include a message printed on the inside of the cards, or simply leave blank and handwrite your own notes. White mailing envelopes are included. Please note that square envelopes do require an additional postage surcharge at the time of mailing.



---

5x5 Folded Greeting Cards
Black Text Imprint (Inside)
Set of 25
$85
Set of 50
$135
Set of 75
$185

---

5x5 Folded Greeting Cards
Blank Inside
Set of 25
$65
Set of 50
$115
Set of 75
$165

---

Perfect for when you want to slip a favorite photo into all of your holiday announcements - or just send out your favorite photo to family and friends! Quantity photo prints are available in sets of 25 (from the one same pose) and can be printed in color or black and white. White mailing envelopes and a one-line text message such as "Happy Holidays 2012 from the Smiths" is also available.
NOTE
: 5x5 mailing envelopes require additional postage for mailing.
---

4x6 Quantity Prints
Set of 25
$35
Set of 50
$65
Set of 75
$75
Set of 100
$90
add imprint & envelopes
$55
$85
$95
$110

---

5x5 Quantity Prints
Set of 25
$40
Set of 50
$70
Set of 75
$80
Set of 100
$95
add imprint & envelopes*
$60
$90
$100
$115

---

5x7 Quantity Prints
Set of 25
$65
Set of 50
$95
Set of 75
$105
Set of 100
$120
add imprint & envelopes
$85
$115
$125
$140

---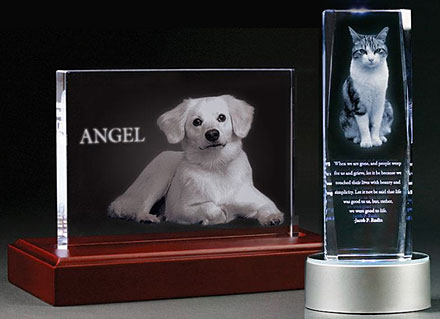 Your pet's portrait is engraved into the center of a fine, hand-cut crystal and then placed on an illuminated LED base as the perfect compliment to your desktop or mantle.
Crystal Landscape Portrait $130
(dog sample above)
Your gorgeous 6.75"W x 5"H crystal is displayed on a wooden base, and includes an A/C cord to plug in for illumination. Includes your favorite pet portrait, with or without the pet's name, and UPS delivery.
Crystal Tower Portrait $125
(cat sample above)
A contemporary vertical crystal with beveled edges measuring 6"H x 2"D on a silver base. Pricing includes a three-dimensional portrait engraving, customized pet's name, and a short poem or phrase. Illuminated base uses AAA batteries, and features an on/off toggle switch. UPS delivery is included.
---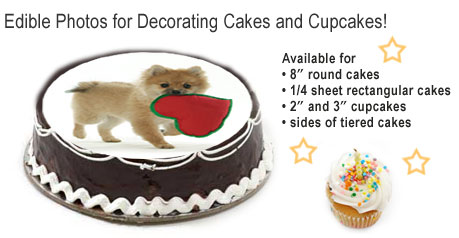 Customize your next party by adding your favorite Pet Photos image to the tops of your own cakes or cupcakes! Edible and fun, each photo sheet can be ordered ahead of time and stored in a plastic bag at room temperature out of heat or sunlight until your special event. For tiered cakes, order the business card size and display one on each side of the tier. Quantity discounts available for 5 or more sheets of round cupcake photos. Edible photo sheets are usually ready for pickup or delivery within 4-7 days of ordering.
Here's what Darla says about the cake topper she just ordered...
"When the cake topper arrived for the puppy birthday party - it looked just like a photo! I could not believe it was the cake topper. My neighbor, and one of the pup's mom, made a doggie cake with cream cheese and honey icing. It was perfect and all the pups loved it - seven Boxer brother and sisters, one Mom Boxer and a 10-week old Boxer pup! The photo wallets arrived Saturday morning and were slid into the 'doggie bags'. Everyone loved them!"
---

$28 per sheet
• fits a 1/4 sheet cake
• 7.5" round fits on 8" round cake
• 3" round for cupcakes (6 per sheet)
• 2" round for cupcakes (12 per sheet)
• business card size (10 per sheet)
---

A perfect gift for yourself or loved one!
The floating panorama prints can feature either one horizontal image, or two favorite images side by side in a collage format. You may also add your pet's name, if you like! Magnets on the back of the print attach to a contemporary black easel to give the image a floating appearance for a tabletop display, and the larger sizes may be wall mounted.
All wall-mounted floating panorama prints include magnets on the back of the print which can attach/detach from the wall mount allowing you to swap out images while retaining the mount. Makes a great impression on a desk, dresser or coffee table.
Additional sizes available
.
Small Panorama – 15"x5" tabletop
or
wall mounted display – $75
Medium Panorama – 22.5"x7.5" tabletop
or
wall mounted display – $125
Large Panorama – 30"x10" wall mounted display – $195
Floating Square – 20"x20" square wall mounted display – $225
Floating Portrait – 20"x30" wall mounted display – $290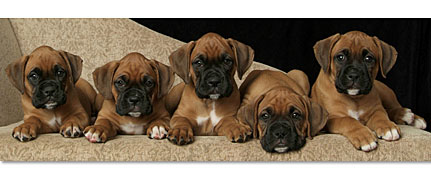 ---

Every Gina Alexander photo handbag is custom made to feature your favorite Pet Photos session image, and is sewn with your choice of colored leather handles and trim. It's the perfect one-of-a-kind gift for yourself, or a treasured surprise for a loved one.
Visit the photo handbag page
to view styles and ordering information.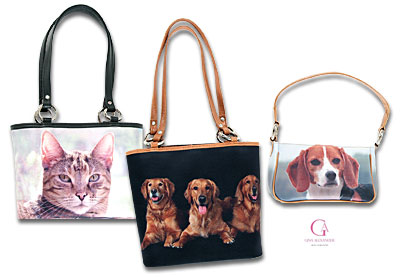 ---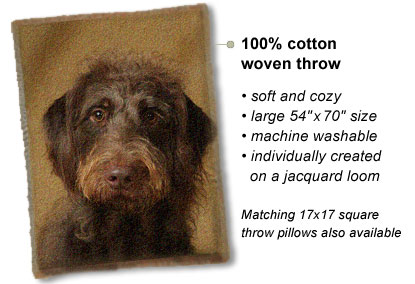 These 100% cotton throws are soft and luxurious, perfect for cuddling up on the couch, or as an attractive cover for your bed or sofa. Each 53"x70" throw is individually woven on a European Jacquard loom using richly colored yarns. Higher contrast images will show more overall details in the weaving. Throws have fringed borders on all four sides, and are machine washable. Pricing $150 for the first throw, $125 for each additional throw using the same image, when ordered at the same time. Cotton throws are ready for pickup at the studio approximately 4-5 weeks from order date.
Also available
17"x17" woven photo pillows $90/ea. or $160 for two
27"x27" woven photo pillows $125/ea. or $230 for two
Pillows feature image on the front, black fabric on the back
---
The perfect way to enhance your images to prepare them for large format printing or canvas prints, when all of the details are enlarged. Premium touchup services may include removal of freckles, moles, blemishes, reduction of facial lines and tooth brightening. Pricing is $40 for most images.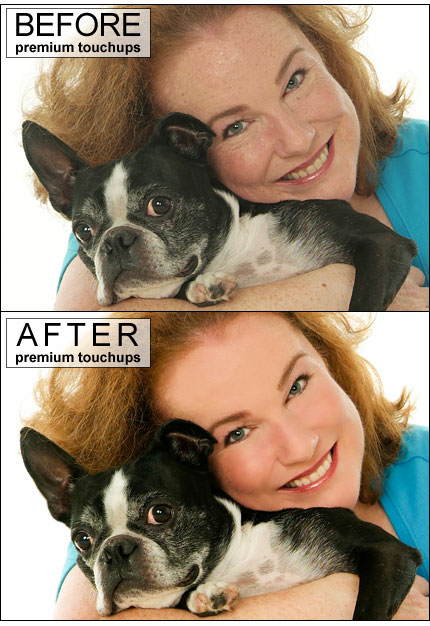 Turn your pictures into works of art! Your favorite image is printed onto a fine art canvas and wrapped around 1-1/2" wooden stretcher bars. The gallery wrapping technique extends your image around all four sides of the canvas, allowing you to show off your print without framing. Each fine art canvas features a laminate coating applied to the surface, which provides UV protection while also protecting your images from scuffs and scratches. Your finished fine art canvas print will arrive completely ready to hang - adding a distinguished look to any room.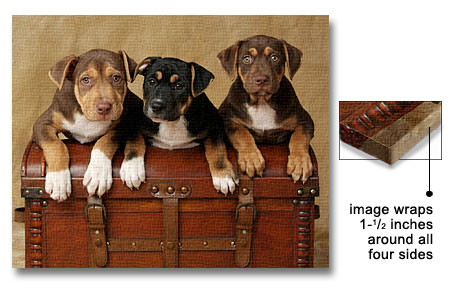 Gallery Wrapped
ready to display
Photographic Style



---

5x5 or 5x7
$75

---

8x10 or 10x10
$100

---

11x14
$150

---

16x16 or 16x20
$200

---

20x20 or 20x24
$275

---

24x24 or 20x30
$300

---

36x36 or 30x40
$450

---

Larger Sizes Available
-Ask-

---
Want to display your canvas print in a frame? Canvas prints can be matted to the next larger size, ready to slip into your own favorite frame.
Matted Canvas
ready to frame
Photographic Style


11x14 w/16x20 mat

$150


---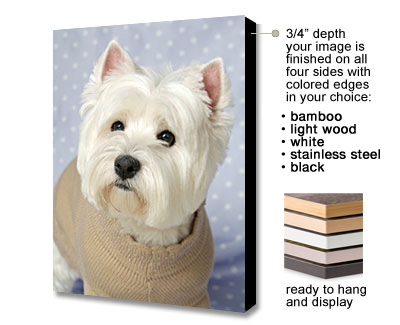 The ultimate in contemporary flair! Your favorite images are lustre coated, then mounted onto a thick - yet extremely lightweight board - and trimmed with a colored edge creating a finished art piece that literally stands out from the wall 3/4". Select a vertical or horizontal orientation, and hang your Standout Prints on the wall - all without the need for glass, matting or framing. Ask to see a sample in the studio. The larger 20x24 and 24x30 sizes feature an even deeper 1-1/2" standout. Edging options include: black, white, light wood, and stainless steel.
Standout Print Size
Black Edges



---

8x10
$40

---

11x14
$70

---

16x20
$100

---

20x24
$150

---

24x30
$300

---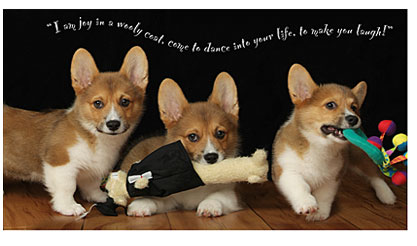 One of a kind! Select your favorite 3 images to become a petite 10x20" poster that can be displayed vertically or horizontally with pet names or a phrase. Shop for your own poster frame and slip the print right inside - OR- order your poster in the ready-to-hang Standout format with a 3/4" depth black border around all four sides of the image and create a dramatic presentation that is sure to make them say "WOW!"

---

10x20
Petite Poster
Print Only
$125
Ready to Hang
$150

---

Larger
Panorama Poster
Larger sizes available
Ask

---

If you have questions about these products or are looking to order a custom photo item not shown on this page, please call Lisa at
708-267-3547.

Lisa Kruss
photographer and founder
Pet Photos
Page last updated November 2012